Erschienen in: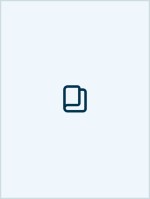 25.06.2021 | Original Contributions
Communication skills in nursing home residents with dementia
Results of a prospective intervention study over 21 months
Einloggen, um Zugang zu erhalten
Abstract
Background
The dementia syndrome compromises effective communication and may thus lead to social isolation, psychological distress and decreased quality of life. It is therefore of importance to maintain communication capacity in dementia as long as possible.
Material and methods
A total of 24 professional caregivers from 8 nursing homes were assigned to train 254 of their respective colleagues using the train-the-trainer program MultiTANDEMplus. As in the 6 control nursing homes, severity of dementia, depressive symptoms and communication capacity were assessed in a total of 358 residents at baseline and 21 months later. Overall, 189 residents completed the study.
Results
Communication capacity declined in control home residents but remained stable in the intervention group although dementia severity increased in both groups. The intervention group exhibited significantly fewer depressive symptoms after the intervention than the control group.
Conclusion
A standardized training of communication skills for professional caregivers can stabilize communication capacity and reduce depressive symptoms in nursing home residents. These effects are likely sustainable and could be demonstrated 21 months postintervention.